Flashback MER Articles

Listen to this 20-minute radion discussion on a Toronto Radio Program which was live on 5 November 2004.



June 23, 2004
It's Now the Second Half of 1948
As always Professor Tanya Reinhart from Tel Aviv University writes with extraordinary insight.

February, 2005
McJewish McCarthy
"What is happening at the moment at Columbia University and to Professor Rashid Khalidi and others, for instance, is but a small visible part of a sordid stinking contemporary witch-hunt political iceberg. It is wrong; it is grossly unfair; it is frighteningly untruthful; if not halted it will continue to grow and spread and the stains and stench of this modern-day McCarthism will expand with ever-more intimidation and repression... Where are those individually and collectively who have the courage and the dignity to cry foul and raise the real banners of true liberty, defense of the crucial First Amendment, and real democracy...not to mention truthfulness?"

February 5, 2006
Colin Powell and The Mother of All Hoaxes
Last Friday evening Colin Powell's Chief of Staff in the State Department at the time Powell gave his historic speech at the U.N. Security Council came clean. It was that much-heralded speech of course that prepared the way for the launching of the disastrous Iraqi invasion/occupation. Now, Friday evening on the NOW! program on Public Broadcasting, Colonel Lawrence Wilkerson, who was right there helping prepare Powell's every move, damns it all as a 'historic hoax'.

February 2, 2005
Remember It's 'Dual Containment'
[MER January 1999] The world is going to be hearing alot more about the "Iranian threat" in the year ahead. The context is "Dual Containment". The result is quite likely to be much more bloodshed, much more h[atred, much more "instability".



Archives


Index


Auto Audio


MERTV
This Week's TV program
Mark Bruzonsky live on CTV for the Arafat-Rabin-Clinton White House Ceremony
Mark Bruzonsky, MER Publisher was the live on-air commentator for CTV during the historic Arafat-Rabin-Clinton ceremony at the White House in Sept. 1993
Get RealPlayer FREE


Multimedia
This Week's Interview
Palestinian Author Ghada Karmi on Two or One State Solution
THE GUARDIAN - One State Solution? Ghada Karmi writes how the Two-State Solution Has Failed and there is Now Just the One-State Solution left to fight for.
Feature Program
MSNBC Interview with Mark Bruzonsky, December 1998
MSNBC Interview with Mark Bruzonsky, December 1998
Documentaries
Oslo Signing (CTV, 13 Sept 1993)
The Rabin-Arafat Oslo signing commentary at the White House with live commentary from Mark Bruzonsky in the CTV Washington Studio. (1:17:54)


Political Cartoons
[an error occurred while processing this directive]


Pictures
click to enlarge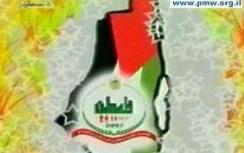 [an error occurred while processing this directive]


MER World

'Never Had It So Bad' Headline Warns in New Years Greeting in UK


Reader's Comments
Please, send us MER. -- Russian Embassy Amman.Jordan.


Quotes from History
"Part of the main plan of imperialism… is that we will give you your history, we will write it for you, we will re-order the past…What's more truly frightening is the defacement, the mutilation, and ultimately the eradication of history in order to create…an order that is favorable to the United States." : Edward Said - 1935-2003 --


Contact MER
Phone: (202) 362-5266
Fax (815) 366-0800
Special Press Number
24-Hours: (202) 686-2371
PRESS@MiddleEast.Org
MER Representatives are quickly available for Radio or Television interviews.
Support MER



Make a 1-time
Donation



Checks made to MER
can be sent to:
MER
P.O. Box 4918
Washington, DC 20008