Flashback MER Articles

October 24, 2005
The Israeli Iraq Connection - MER FlashBack
"...the U.S. went to war in Iraq for oil, Israel and military bases craved by administration 'neocons' so 'the United States and Israel could dominate that part of the world.' " Former Top CIA Official

February, 2004
Bush Commission - Coverup and Whitewash
Bush Commission is both not so hard to see Whitewash and Coverup -- but don't expect the corporate media or the on-board Washington press to fess up.

September 11, 2004
9/11 began a long time ago and for very real reasons
Those who were reading MER six years ago were giving a prescient foretaste of what has since come, and why. This MER article was originally published on 25 August 1998. Read it now keeping in mind that what has been happening since was being caused and was foreseeable then; just as what is being done now is creating the still bleaker future now ahead if today's course in Washington is not significantly altered...and soon.

February 2, 2005
Remember It's 'Dual Containment'
[MER January 1999] The world is going to be hearing alot more about the "Iranian threat" in the year ahead. The context is "Dual Containment". The result is quite likely to be much more bloodshed, much more h[atred, much more "instability".

December 3, 2004
9/11 was foreseeable one way or another
What has happened in recent years, indeed what happened on 9/11 and then it's aftermath, were in general quite foreseeable, no matter how much official Washington keeps pretending otherwise. The aggressive, imperialistic, self-righteous, deceptive, and oh-so-arrogant policies of the United States and Israel were at work for decades provoking and creating a kind of historical blowback that the whole world is now forced to live with. The following MER Editorial was published on Thanksgiving day in November 1997.



Archives


Index


Auto Audio


MERTV
This Week's TV program
Mark Bruzonsky live on CTV for the Arafat-Rabin-Clinton White House Ceremony
Mark Bruzonsky, MER Publisher was the live on-air commentator for CTV during the historic Arafat-Rabin-Clinton ceremony at the White House in Sept. 1993
Get RealPlayer FREE


Multimedia
This Week's Interview
Palestinian Author Ghada Karmi on Two or One State Solution
THE GUARDIAN - One State Solution? Ghada Karmi writes how the Two-State Solution Has Failed and there is Now Just the One-State Solution left to fight for.
Feature Program
MSNBC Interview with Mark Bruzonsky, December 1998
MSNBC Interview with Mark Bruzonsky, December 1998
Documentaries
Oslo Signing (CTV, 13 Sept 1993)
The Rabin-Arafat Oslo signing commentary at the White House with live commentary from Mark Bruzonsky in the CTV Washington Studio. (1:17:54)


Political Cartoons
[an error occurred while processing this directive]


Pictures
click to enlarge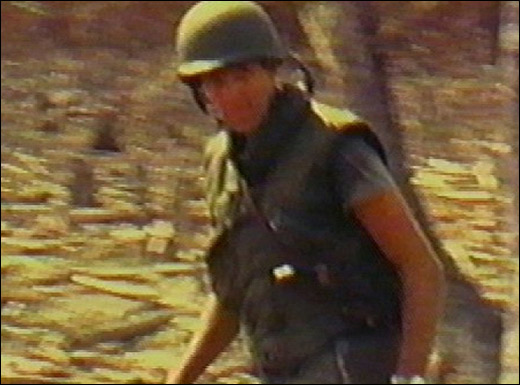 Lieutenant John Kerry Now Prides Himself for his Vietnam exploits
[an error occurred while processing this directive]


MER World


Professor Noam Chomsky


Reader's Comments
MER is my single most favored source of news from the Middle East and the politics that the media never talks about. -- Aziz H.Poonawalla


Quotes from History
'A lie gets halfway around the world before the truth has a chance to get its pants on. ' -- Sir Winston Churchill


Contact MER
Phone: (202) 362-5266
Fax (815) 366-0800
Special Press Number
24-Hours: (202) 686-2371
PRESS@MiddleEast.Org
MER Representatives are quickly available for Radio or Television interviews.
Support MER



Make a 1-time
Donation



Checks made to MER
can be sent to:
MER
P.O. Box 4918
Washington, DC 20008