Flashback MER Articles

January 21, 2006
Torturing Palestinians
From MER in January 1997: Torture of Palestinians is not only routine and systematic, in it actually sanctioned by the Israeli legal system that has been twisted to serve Israeli policies. Going back to the Shinbet scandal of the early 1980's, even more sadistic forms of torture have given way to the kinds of 'legalized' torture methods outlined in this important article from one of the few independent and courageous media sources in Israel, The Alternative Information Center (AIC). Among the reasons the Israelis get away with such systematic torture of Palestinians is that hardly anyone is willing to protest. The so-called "Palestinian Authority" practices similar and even worse torture techniques, as do nearly all of the Arab governments in the region -- so they are hardly in a position to protest. And the "liberal" American Jewish community has been morally bankrupt about such issues for so long now that to speak up at this point would be to condemn themselves for permitting, and even encouraging in many cases, such Nazi-like behavior by the Israelis for decades.

June 8, 2005
KILLING IRAQ - MER FlashBack 5 Long Years Ago


September 30, 2004
MER Warned About Jewish Neocons and Israeli Lobby Years Ago
Think back now to the days before the Bush/Cheney regime took power in Washington, before the term 'neocon' and the policy of 'pre-emption' were in wide use, and to before 9/11 was even imagined by all but a very few. MER was already long ago raising the warning flags, explaining what was really happening in Washington as well as in the Middle East, previewing what has since come to be; all while so many others were proclaiming the 'peace process is irreversible' and Yasser Arafat was the most frequent foreign guest at the American White House!





April, 2003
THIS MODERN-DAY WAR OVER IRAQ, OIL, ISRAEL AND CONTROL OF ARABDOM GOES BACK TO 1913
In a personal discussion I had with the author of this book, a former White House Press Secretary, Salinger told me in 1995 that he considered what happened at the time of the Gulf War a "plot" largely perpetrated on Iraq by the United States. His book, by the way, was a best-seller in Europe -- more than a million copies -- but it was essentially black-balled in the U.S. where it quickly went into obscurity after a small initial print run of 25,000. -Mark Bruzonsky



Archives


Index


Auto Audio


MERTV
This Week's TV program
Mark Bruzonsky live on CTV for the Arafat-Rabin-Clinton White House Ceremony
Mark Bruzonsky, MER Publisher was the live on-air commentator for CTV during the historic Arafat-Rabin-Clinton ceremony at the White House in Sept. 1993
Get RealPlayer FREE


Multimedia
This Week's Interview
Palestinian Author Ghada Karmi on Two or One State Solution
THE GUARDIAN - One State Solution? Ghada Karmi writes how the Two-State Solution Has Failed and there is Now Just the One-State Solution left to fight for.
Feature Program
MSNBC Interview with Mark Bruzonsky, December 1998
MSNBC Interview with Mark Bruzonsky, December 1998
Documentaries
Oslo Signing (CTV, 13 Sept 1993)
The Rabin-Arafat Oslo signing commentary at the White House with live commentary from Mark Bruzonsky in the CTV Washington Studio. (1:17:54)


Political Cartoons
[an error occurred while processing this directive]


Pictures
click to enlarge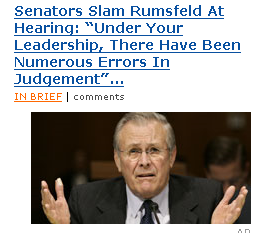 This in Washington on 3 August 2006 as Iraq Explodes in Civil War and Palestine and Lebanon are Crushed by Israel With Great American Applause and Help
3 August 2006
[an error occurred while processing this directive]


MER World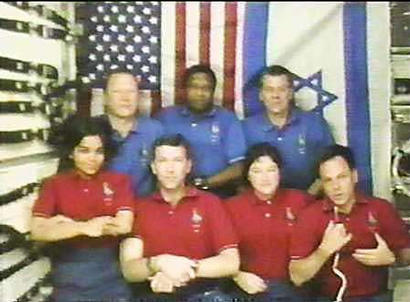 Crew of Lost Space Shuttle COLUMBIA - Ironically down over Palestine, Texas.


Reader's Comments
...oh-so-rare honesty and insightfulness -- Ted Keller, Prof Emeritus Inter. Relations, San Francisco State Univ


Quotes from History
'Every time we do something you [Shimon Peres] tell me America will do this and will do that... I want to tell you something very clear: Don't worry about American pressure on Israel. We, the Jewish people, control America, and the Americans know it.' -- Ariel Sharon, Prime Minster of Israel (Israeli Radio, 3 October 2001)


Contact MER
Phone: (202) 362-5266
Fax (815) 366-0800
Special Press Number
24-Hours: (202) 686-2371
PRESS@MiddleEast.Org
MER Representatives are quickly available for Radio or Television interviews.
Support MER



Make a 1-time
Donation



Checks made to MER
can be sent to:
MER
P.O. Box 4918
Washington, DC 20008