Flashback MER Articles

February, 2005
McJewish McCarthy
"What is happening at the moment at Columbia University and to Professor Rashid Khalidi and others, for instance, is but a small visible part of a sordid stinking contemporary witch-hunt political iceberg. It is wrong; it is grossly unfair; it is frighteningly untruthful; if not halted it will continue to grow and spread and the stains and stench of this modern-day McCarthism will expand with ever-more intimidation and repression... Where are those individually and collectively who have the courage and the dignity to cry foul and raise the real banners of true liberty, defense of the crucial First Amendment, and real democracy...not to mention truthfulness?"





August 11, 2004
Hidden History of the "Peace Process"
"It's not inordinate Chinese money and influence in American politics the Congress should be investigating, it's how Israel manipulates American politics with the help of some key Americans (most of them Jewish), who are in fact, however distasteful it is to say it, 'dually loyal'."

April 27, 2005
MER FlashBack - Wiping Out Palestinian Nationalism
MER FLASHBACK - Five Long Years Ago: Finally even Arafat's own Fateh is beginning to put into print what has long been suspected and whispered -- the Palestinian people have been

April 10, 2005
IRAQ AUTOPSY - FlashBack 2 Years
"The United States has embarked on an imperial adventure in the Middle East. This is the true meaning of the war against Iraq... Washington is



Archives


Index


Auto Audio


MERTV
This Week's TV program
Mark Bruzonsky live on CTV for the Arafat-Rabin-Clinton White House Ceremony
Mark Bruzonsky, MER Publisher was the live on-air commentator for CTV during the historic Arafat-Rabin-Clinton ceremony at the White House in Sept. 1993
Get RealPlayer FREE


Multimedia
This Week's Interview
Palestinian Author Ghada Karmi on Two or One State Solution
THE GUARDIAN - One State Solution? Ghada Karmi writes how the Two-State Solution Has Failed and there is Now Just the One-State Solution left to fight for.
Feature Program
MSNBC Interview with Mark Bruzonsky, December 1998
MSNBC Interview with Mark Bruzonsky, December 1998
Documentaries
Oslo Signing (CTV, 13 Sept 1993)
The Rabin-Arafat Oslo signing commentary at the White House with live commentary from Mark Bruzonsky in the CTV Washington Studio. (1:17:54)


Political Cartoons
[an error occurred while processing this directive]


Pictures
click to enlarge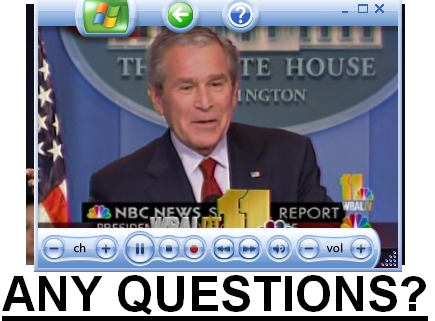 [an error occurred while processing this directive]


MER World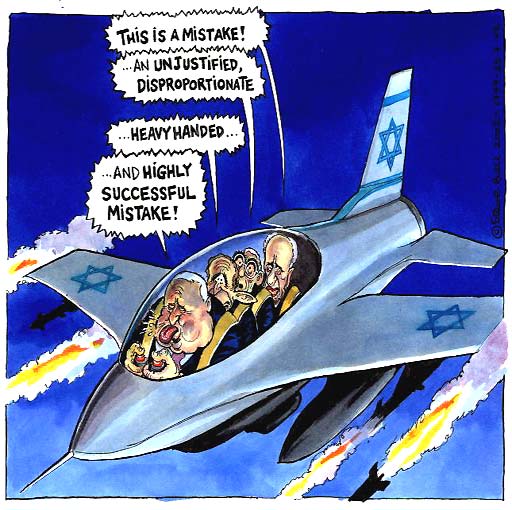 'This is a Mistake...Sorry...Again...'


Reader's Comments
I just want to thank you for bringing us a truth which is more true than the truth we are presented with by the Western media. It is great that there is someone who has the will, time and courage to convey to the world the unpopular facts and opinions about the Middle East. Keep up the good work! -- Jacob H°igilt , Student of Arabic at the University of Oslo.


Quotes from History
'I've been very distressed in my visit to the Holy Land; it reminded me so much of what happened to us blacks in South Africa. I have seen the humiliation of the Palestinians at checkpoints and roadblocks, suffering like us when young white police officers prevented us from moving about...The current divestment effort is the first, though certainly not the only, necessary move in that direction.' -Archbishop Desmond Tutu --


Contact MER
Phone: (202) 362-5266
Fax (815) 366-0800
Special Press Number
24-Hours: (202) 686-2371
PRESS@MiddleEast.Org
MER Representatives are quickly available for Radio or Television interviews.
Support MER



Make a 1-time
Donation



Checks made to MER
can be sent to:
MER
P.O. Box 4918
Washington, DC 20008