Flashback MER Articles

December, 2001
Lies About "Peace" and a "Palestinian State" - Then and Now
More than twenty years ago now another American President was promising a complete "settlement freeze" and a "transitional period" leading to a "Palestinian State". The notion that George W. Bush is doing so for the first time, sui generis, is not only blatantly historically fallacious but downright disingenuous.





April, 2003
THIS MODERN-DAY WAR OVER IRAQ, OIL, ISRAEL AND CONTROL OF ARABDOM GOES BACK TO 1913
In a personal discussion I had with the author of this book, a former White House Press Secretary, Salinger told me in 1995 that he considered what happened at the time of the Gulf War a "plot" largely perpetrated on Iraq by the United States. His book, by the way, was a best-seller in Europe -- more than a million copies -- but it was essentially black-balled in the U.S. where it quickly went into obscurity after a small initial print run of 25,000. -Mark Bruzonsky

June 6, 2005
America's Little Gulag - MER FlashBack


December 3, 2004
9/11 was foreseeable one way or another
What has happened in recent years, indeed what happened on 9/11 and then it's aftermath, were in general quite foreseeable, no matter how much official Washington keeps pretending otherwise. The aggressive, imperialistic, self-righteous, deceptive, and oh-so-arrogant policies of the United States and Israel were at work for decades provoking and creating a kind of historical blowback that the whole world is now forced to live with. The following MER Editorial was published on Thanksgiving day in November 1997.



Archives


Index


Auto Audio


MERTV
This Week's TV program
Mark Bruzonsky live on CTV for the Arafat-Rabin-Clinton White House Ceremony
Mark Bruzonsky, MER Publisher was the live on-air commentator for CTV during the historic Arafat-Rabin-Clinton ceremony at the White House in Sept. 1993
Get RealPlayer FREE


Multimedia
This Week's Interview
Palestinian Author Ghada Karmi on Two or One State Solution
THE GUARDIAN - One State Solution? Ghada Karmi writes how the Two-State Solution Has Failed and there is Now Just the One-State Solution left to fight for.
Feature Program
MSNBC Interview with Mark Bruzonsky, December 1998
MSNBC Interview with Mark Bruzonsky, December 1998
Documentaries
Oslo Signing (CTV, 13 Sept 1993)
The Rabin-Arafat Oslo signing commentary at the White House with live commentary from Mark Bruzonsky in the CTV Washington Studio. (1:17:54)


Political Cartoons
[an error occurred while processing this directive]


Pictures
click to enlarge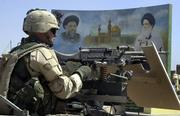 U.S. Troops in Falluja - July 2004
[an error occurred while processing this directive]


MER World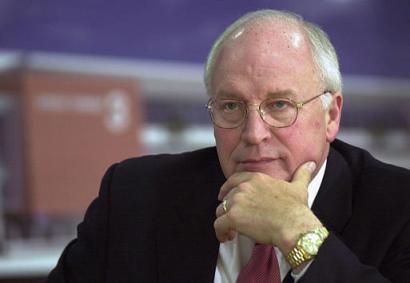 Richard Cheney, Vice-President of the United States, lives at the designed VP's home on Massachussetts Avenue.


Reader's Comments
MER has been a great source of information unavailable elsewhere. -- -- David Ray Griffin, author of THE NEW PEARL HARBOR and THE 9-11 COMMISSION.


Quotes from History
We forget that every adult was brought up on fairy tales so it's natural to go on and, politically for example, want to believe that your President is a nice, honest man. The inability to turn to an adult perspective once you get to the age where you have some political weight is a great tragedy, and this is a period of history when it seems the most obvious type of disguise is on display to the entire world and yet those are the people who are still in power. - Bruce Springstein, Mojo Magazine, January 2006 --


Contact MER
Phone: (202) 362-5266
Fax (815) 366-0800
Special Press Number
24-Hours: (202) 686-2371
PRESS@MiddleEast.Org
MER Representatives are quickly available for Radio or Television interviews.
Support MER



Make a 1-time
Donation



Checks made to MER
can be sent to:
MER
P.O. Box 4918
Washington, DC 20008