Flashback MER Articles

December 3, 2004
9/11 was foreseeable one way or another
What has happened in recent years, indeed what happened on 9/11 and then it's aftermath, were in general quite foreseeable, no matter how much official Washington keeps pretending otherwise. The aggressive, imperialistic, self-righteous, deceptive, and oh-so-arrogant policies of the United States and Israel were at work for decades provoking and creating a kind of historical blowback that the whole world is now forced to live with. The following MER Editorial was published on Thanksgiving day in November 1997.

April
Humiliating and Exiling Arafat and the Palestinians
The Israelis are not planning to martyr Yasser Arafat, rather they are planning to grossly humiliate and weaken him, while at the same time crushing all Palestinian resistance and arresting key members of the Arafat regime -- except for ...

April, 2004
Einstein in 1948
Einstein speaking up in 1948 way before his time and not on relativity!

May, 2004
TORTURE
Despite all the claims of 'shock' and 'disgust', until the US, British, and Israeli prisons are opened to international inspection the assumption will now be that these practices are not so uncommon...only that the revelation of them is.

29 October 2001
War of the Worlds - Playboy (Slovenia) October 2001
This article by the Publisher of MER, Mark Bruzonsky (http://www.MiddleEast.Org/mab) was written in the days immediately after 9/11 and published in the Oct 2001 issue of PLAYBOY Magazine in Slovenia.



Archives


Index


Auto Audio


MERTV
This Week's TV program
Mark Bruzonsky live on CTV for the Arafat-Rabin-Clinton White House Ceremony
Mark Bruzonsky, MER Publisher was the live on-air commentator for CTV during the historic Arafat-Rabin-Clinton ceremony at the White House in Sept. 1993
Get RealPlayer FREE


Multimedia
This Week's Interview
Palestinian Author Ghada Karmi on Two or One State Solution
THE GUARDIAN - One State Solution? Ghada Karmi writes how the Two-State Solution Has Failed and there is Now Just the One-State Solution left to fight for.
Feature Program
MSNBC Interview with Mark Bruzonsky, December 1998
MSNBC Interview with Mark Bruzonsky, December 1998
Documentaries
Oslo Signing (CTV, 13 Sept 1993)
The Rabin-Arafat Oslo signing commentary at the White House with live commentary from Mark Bruzonsky in the CTV Washington Studio. (1:17:54)


Political Cartoons
[an error occurred while processing this directive]


Pictures
click to enlarge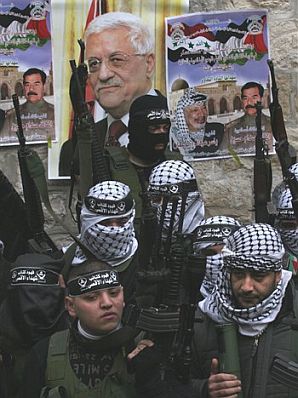 Picture in the Jerusalem Post on 13 May 2007
[an error occurred while processing this directive]


MER World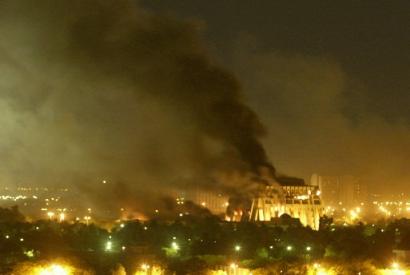 Baghdad Burning - 21 March 2003


Reader's Comments
Congratulations for your exceptional information and the invaluable service you are providing. -- Naief Yehya


Quotes from History


Contact MER
Phone: (202) 362-5266
Fax (815) 366-0800
Special Press Number
24-Hours: (202) 686-2371
PRESS@MiddleEast.Org
MER Representatives are quickly available for Radio or Television interviews.
Support MER



Make a 1-time
Donation



Checks made to MER
can be sent to:
MER
P.O. Box 4918
Washington, DC 20008