Flashback MER Articles

December 1, 2004
NewsFlash - Barghouti IN! After All
Now with Barghouti's entrance into the Palestinian election race and with Hamas in part threatening to 'boycot' if their own interests are not met -- and with Iraq exploding in greater hatred and violence against the Americans -- the entire U.S.-Israeli strategy for January 'elections' in both occupied Palestine and Iraq is very much in doubt.

June 23, 2004
It's Now the Second Half of 1948
As always Professor Tanya Reinhart from Tel Aviv University writes with extraordinary insight.

April, 2003
IT'S REALLY A JOINT ISRAELI-AMERICAN WAR ON THE ARABS AND ON MUSLIMS...AND ONE BROUGHT ON BY THE ISRAELI/JEWISH LOBBY AND MINIONS IN WASHINGTON
Washington is intoxicated by the vision of imposing a Pax Americana on the Arab world on the model of the imperial 'order' which Britain imposed on the entire region in an earlier age... This is not a purely American project. Rather it must be seen as the culmination of America's strategic partnership with Israel... Much of the ideological justification and political pressure for war against Iraq has come from right-wing American Zionists, many of them Jews, closely allied to Israel's Prime Minister Ariel Sharon and occupying influential positions both inside and outside the Bush dministration. It is neither exaggeration, nor anti-Semitism, as they would have it, to say that this is a Bush-Sharon war against Iraq.

April
Humiliating and Exiling Arafat and the Palestinians
The Israelis are not planning to martyr Yasser Arafat, rather they are planning to grossly humiliate and weaken him, while at the same time crushing all Palestinian resistance and arresting key members of the Arafat regime -- except for ...

January, 2002
Arab nations leaving Palestinians to face Israel alone
"The Arab world is unlikely to remain backward and divided forever," says one of the quoted commentators. True enough. But while it does, and while it is saddled with the inept and corrupt "client regimes" who prey on their own people and miserably squander the resources, the culture, and the history, of this once vital region, the whole Middle East is a seething cauldron of still growing hatreds and grievances whose eruptions in the 21st century now well begun are likely to be far greater than all those of the bloody 20th century now past.



Archives


Index


Auto Audio


MERTV
This Week's TV program
Mark Bruzonsky live on CTV for the Arafat-Rabin-Clinton White House Ceremony
Mark Bruzonsky, MER Publisher was the live on-air commentator for CTV during the historic Arafat-Rabin-Clinton ceremony at the White House in Sept. 1993
Get RealPlayer FREE


Multimedia
This Week's Interview
Palestinian Author Ghada Karmi on Two or One State Solution
THE GUARDIAN - One State Solution? Ghada Karmi writes how the Two-State Solution Has Failed and there is Now Just the One-State Solution left to fight for.
Feature Program
MSNBC Interview with Mark Bruzonsky, December 1998
MSNBC Interview with Mark Bruzonsky, December 1998
Documentaries
Oslo Signing (CTV, 13 Sept 1993)
The Rabin-Arafat Oslo signing commentary at the White House with live commentary from Mark Bruzonsky in the CTV Washington Studio. (1:17:54)


Political Cartoons
[an error occurred while processing this directive]


Pictures
click to enlarge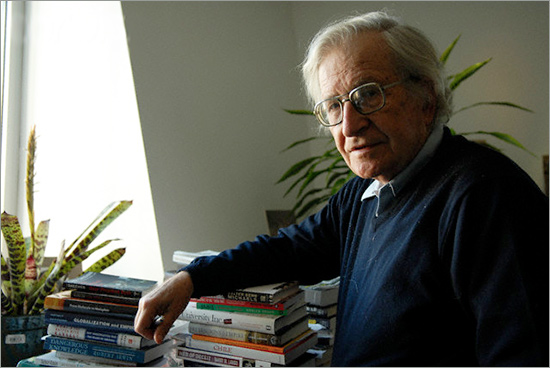 Spanish Prime Minister Jose Luis Rodriguez Zapatero came under criticism for posing with a Palestinian scarf on his shoulders after accusing Israel of using force "abusively" after a week of Israeli bombardment of Lebanon in July 2006.
20 July 2006
[an error occurred while processing this directive]


MER World

Those who read MER knew about the killings and protests in Mosul on Tuesday, 15 April. The next day the Washington Post skipped the story entirely; the NYTimes ran a story in the second news section on an inside page. Today, finally, the story of the Massacre of Mosul is featured - however inadequately (Thursday, 17 April) - from the NetScape/AOLTimeWarner/CNN homepage


Reader's Comments
Thanks for all of the hard work you have put into making MER the great resource that it is! -- Sarah Masters (UK)


Quotes from History
'I've never seen a president - I don't care who he is - stand up to them [the Israelis]. It just boggles your mind. They always get what they want....If the American people understood what grip those people have on our government, they would rise up in arms. Our citizens don't have any idea what goes on.' -- Admiral Thomas Moorer, Chairman of the Joint Chiefs of Staff.


Contact MER
Phone: (202) 362-5266
Fax (815) 366-0800
Special Press Number
24-Hours: (202) 686-2371
PRESS@MiddleEast.Org
MER Representatives are quickly available for Radio or Television interviews.
Support MER



Make a 1-time
Donation



Checks made to MER
can be sent to:
MER
P.O. Box 4918
Washington, DC 20008