Flashback MER Articles

The unusually unspoken reality is that the U.S. and Israel have been torture interconnected in the Middle East for quite a long time. Those now infamous hoods -- because of the dramatic pictures from the US prison in Iraq -- have long been used by the Israelis in prisons where Palestinians are treated far worse but the world has looked the other way for decades now. Indeed Israeli 'training' of Americans to 'deal with the Arabs' may well be the secret so-far untold aspect of the torture and abuse scandals of recent years.



April 27, 2005
MER FlashBack - Wiping Out Palestinian Nationalism
MER FLASHBACK - Five Long Years Ago: Finally even Arafat's own Fateh is beginning to put into print what has long been suspected and whispered -- the Palestinian people have been

April, 2003
THIS MODERN-DAY WAR OVER IRAQ, OIL, ISRAEL AND CONTROL OF ARABDOM GOES BACK TO 1913
In a personal discussion I had with the author of this book, a former White House Press Secretary, Salinger told me in 1995 that he considered what happened at the time of the Gulf War a "plot" largely perpetrated on Iraq by the United States. His book, by the way, was a best-seller in Europe -- more than a million copies -- but it was essentially black-balled in the U.S. where it quickly went into obscurity after a small initial print run of 25,000. -Mark Bruzonsky

June 23, 2004
It's Now the Second Half of 1948
As always Professor Tanya Reinhart from Tel Aviv University writes with extraordinary insight.

June 29, 2004
Brits Departed Palestine Leaving Civil War - MER FlashBack
"Contrary to contemporary assertions, the British and the Americans have done far more to prevent democracy in the Middle East, and to inhibit independent economic development as well, then they will ever admit."



Archives


Index


Auto Audio


MERTV
This Week's TV program
Mark Bruzonsky live on CTV for the Arafat-Rabin-Clinton White House Ceremony
Mark Bruzonsky, MER Publisher was the live on-air commentator for CTV during the historic Arafat-Rabin-Clinton ceremony at the White House in Sept. 1993
Get RealPlayer FREE


Multimedia
This Week's Interview
Palestinian Author Ghada Karmi on Two or One State Solution
THE GUARDIAN - One State Solution? Ghada Karmi writes how the Two-State Solution Has Failed and there is Now Just the One-State Solution left to fight for.
Feature Program
MSNBC Interview with Mark Bruzonsky, December 1998
MSNBC Interview with Mark Bruzonsky, December 1998
Documentaries
Oslo Signing (CTV, 13 Sept 1993)
The Rabin-Arafat Oslo signing commentary at the White House with live commentary from Mark Bruzonsky in the CTV Washington Studio. (1:17:54)


Political Cartoons
[an error occurred while processing this directive]


Pictures
click to enlarge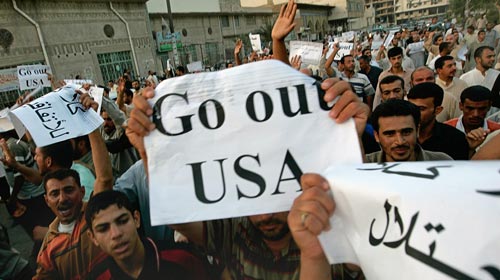 Featured in the LATimes - 31 Aug 2008
[an error occurred while processing this directive]


MER World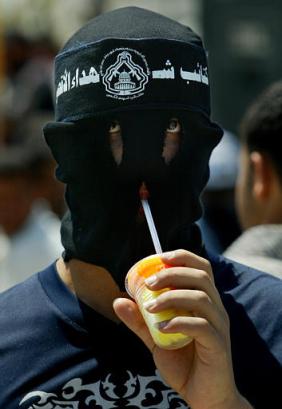 The look of the new generation of Palestinians who have known nothing other than occupation and death


Reader's Comments
First I would like to thank you for always keeping me in touch with MER. I think that Western Media are under the control of Jewish-Zionist Lobby, but MER is an exception. Thank you very much for your objectivity . -- Ademar, Birzeit University - PALESTINE


Quotes from History
'Behind the ostensible government sits enthroned an invisible government owing no allegiance and acknowledging no responsibility to the people. To destroy this invisible government, to befoul the unholy alliance between corrupt business and corrupt politics is the first task of the statesmanship of the day.' -- Theodore Roosevelt (April 19, 1906) --


Contact MER
Phone: (202) 362-5266
Fax (815) 366-0800
Special Press Number
24-Hours: (202) 686-2371
PRESS@MiddleEast.Org
MER Representatives are quickly available for Radio or Television interviews.
Support MER



Make a 1-time
Donation



Checks made to MER
can be sent to:
MER
P.O. Box 4918
Washington, DC 20008