Flashback MER Articles

August 3, 2004
10 YEARS and 1 MILLION+ DEAD and COUNTING - MER FlashBack
"Here we are in the middle of the millennium year and we are responsible for genocide in Iraq. All of us that live in the silent democracies are responsible for sustained genocide in Iraq."Former Assistant Secretary General of the United Nations Denis Haliday July 28, 2004

August, 2001
"INVITING HELL TO BREAK LO0SE" - PFLP LEADER ASSASSINATED TODAY
The Israelis are clearly planning to totally crush the Palestinians -- Minister Uzi Landau is publicly saying as much -- probably thinking they can buy themselves still more years to consolidate their grip on the occupied territories and probably scheming for the opportunity to push as many Palestinians as they can across the Jordan and into a Hashemite Kingdom that will eventually, sooner or later, implode into a Palestinian State.

August 17, 2004
"They are cheating us, laughing at us" - MER FlashBack 7 Years
"In the end, so long as the U.S. continues to back Israeli occupation with ever greater amounts of money, guns, and political protection, little will change and the "peace process" will remain a grand deception breeding resistance, hatred, and yes, more terrorism."

June 29, 2005
the Mideast's political vista is bleak and depressing - MER FlashBack 5 Years
"There is not a single Arab regime that has authentic political legitimacy. All are kept in power by soldiers and secret police... From Morocco to Iraq, the Mideast's political vista is bleak and depressing."

February, 2005
McJewish McCarthy
"What is happening at the moment at Columbia University and to Professor Rashid Khalidi and others, for instance, is but a small visible part of a sordid stinking contemporary witch-hunt political iceberg. It is wrong; it is grossly unfair; it is frighteningly untruthful; if not halted it will continue to grow and spread and the stains and stench of this modern-day McCarthism will expand with ever-more intimidation and repression... Where are those individually and collectively who have the courage and the dignity to cry foul and raise the real banners of true liberty, defense of the crucial First Amendment, and real democracy...not to mention truthfulness?"



Archives


Index


Auto Audio


MERTV
This Week's TV program
Mark Bruzonsky live on CTV for the Arafat-Rabin-Clinton White House Ceremony
Mark Bruzonsky, MER Publisher was the live on-air commentator for CTV during the historic Arafat-Rabin-Clinton ceremony at the White House in Sept. 1993
Get RealPlayer FREE


Multimedia
This Week's Interview
Palestinian Author Ghada Karmi on Two or One State Solution
THE GUARDIAN - One State Solution? Ghada Karmi writes how the Two-State Solution Has Failed and there is Now Just the One-State Solution left to fight for.
Feature Program
MSNBC Interview with Mark Bruzonsky, December 1998
MSNBC Interview with Mark Bruzonsky, December 1998
Documentaries
Oslo Signing (CTV, 13 Sept 1993)
The Rabin-Arafat Oslo signing commentary at the White House with live commentary from Mark Bruzonsky in the CTV Washington Studio. (1:17:54)


Political Cartoons
[an error occurred while processing this directive]


Pictures
click to enlarge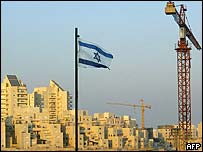 Israeli Settlements Continue Arising and Expanding throughout the West Bank - August 2004
[an error occurred while processing this directive]


MER World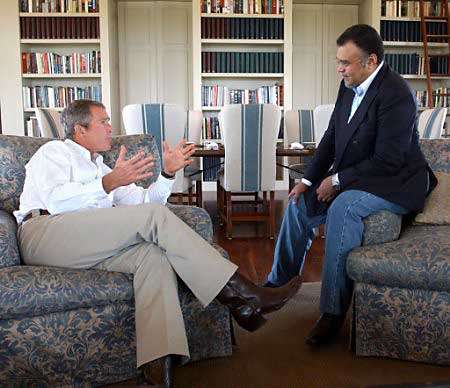 U.S. President George W. Bush meets with Saudi Arabian ambassador Prince Bandar bin Sultan at the Bush Ranch in Crawford, Texas, August 27, 2002.


Reader's Comments
I want to thank you for enlightening many of us regarding political factors in the Middle East... Keep up the good work and keep me informed-God knows our newspapers don't. -- Chuck Slomski


Quotes from History
'This chamber is, for the most part, silent—ominously, dreadfully silent. There is no debate, no discussion, no attempt to lay out for the nation the pros and cons of this particular war. There is nothing. We stand passively mute in the United States Senate.' -- Senator Robert Byrd during the 'debate' about going to war in IRAQ


Contact MER
Phone: (202) 362-5266
Fax (815) 366-0800
Special Press Number
24-Hours: (202) 686-2371
PRESS@MiddleEast.Org
MER Representatives are quickly available for Radio or Television interviews.
Support MER



Make a 1-time
Donation



Checks made to MER
can be sent to:
MER
P.O. Box 4918
Washington, DC 20008