Flashback MER Articles

April 27, 2005
MER FlashBack - Wiping Out Palestinian Nationalism
MER FLASHBACK - Five Long Years Ago: Finally even Arafat's own Fateh is beginning to put into print what has long been suspected and whispered -- the Palestinian people have been

February 2, 2005
Remember It's 'Dual Containment'
[MER January 1999] The world is going to be hearing alot more about the "Iranian threat" in the year ahead. The context is "Dual Containment". The result is quite likely to be much more bloodshed, much more h[atred, much more "instability".

June 29, 2005
the Mideast's political vista is bleak and depressing - MER FlashBack 5 Years
"There is not a single Arab regime that has authentic political legitimacy. All are kept in power by soldiers and secret police... From Morocco to Iraq, the Mideast's political vista is bleak and depressing."

June 25, 2004
The Historical Moment - MER Flashback Four Years
MER FLASHBACK to 25 June 2001: Months before what is now known as "9/11" MER published these articles indicating that a major strike by Osama

April 23, 2006
Apocalypse Then....and Now
Since writing this article nine years ago Edward Said has himself passed away, taking from us all one of the most eloquent and passionate voices of truly expert and courageous thought and analysis. Said was partially compromised and straight-jacketed by his associations with the major Arab regimes, which at the time of this article he was relying on for publication of his regular column. Even so Said's penetrating commentaries and often biting insights were among the best of his day and provide considerable insight now upon reflection many year and many terrible events later.



Archives


Index


Auto Audio


MERTV
This Week's TV program
Mark Bruzonsky live on CTV for the Arafat-Rabin-Clinton White House Ceremony
Mark Bruzonsky, MER Publisher was the live on-air commentator for CTV during the historic Arafat-Rabin-Clinton ceremony at the White House in Sept. 1993
Get RealPlayer FREE


Multimedia
This Week's Interview
Palestinian Author Ghada Karmi on Two or One State Solution
THE GUARDIAN - One State Solution? Ghada Karmi writes how the Two-State Solution Has Failed and there is Now Just the One-State Solution left to fight for.
Feature Program
MSNBC Interview with Mark Bruzonsky, December 1998
MSNBC Interview with Mark Bruzonsky, December 1998
Documentaries
Oslo Signing (CTV, 13 Sept 1993)
The Rabin-Arafat Oslo signing commentary at the White House with live commentary from Mark Bruzonsky in the CTV Washington Studio. (1:17:54)


Political Cartoons
[an error occurred while processing this directive]


Pictures
click to enlarge
An Israeli border police officer stands guard as Jewish worshippers gather for a special priestly blessing during the Jewish holiday of Sukkot at the Western Wall, Judaism's holiest prayer site, in Jerusalem's Old City October 16, 2008. The Dome of the Rock on the compound known to Muslims as al-Haram al-Sharif, and to Jews as Temple Mount, is seen in the back.
REUTERS/Ronen Zvulun (JERUSALEM)
[an error occurred while processing this directive]


MER World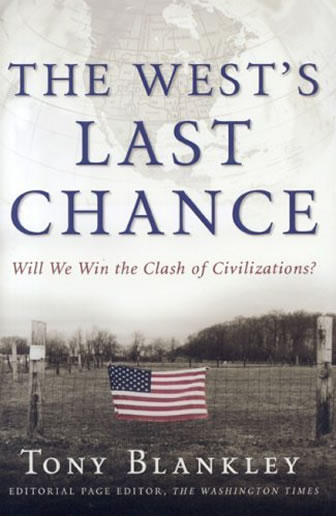 Winning the 'Clash of Civilizations' - Wash Times Editor Screams


Reader's Comments
Most people know the truth about Israel, but it seems you're the only ones willing to say it...Keep up the good work! -- Gerry Lincoln, The HERITAGE FRONT


Quotes from History
'Most citizens are unaware of the startling fact that for years our U.S. Middle East policy has not been crafted by seasoned experts who are committed to America's basic national interests.' --Paul Findley, U.S. Republican Congressman, (1961-83) --


Contact MER
Phone: (202) 362-5266
Fax (815) 366-0800
Special Press Number
24-Hours: (202) 686-2371
PRESS@MiddleEast.Org
MER Representatives are quickly available for Radio or Television interviews.
Support MER



Make a 1-time
Donation



Checks made to MER
can be sent to:
MER
P.O. Box 4918
Washington, DC 20008