Flashback MER Articles

June 29, 2005
the Mideast's political vista is bleak and depressing - MER FlashBack 5 Years
"There is not a single Arab regime that has authentic political legitimacy. All are kept in power by soldiers and secret police... From Morocco to Iraq, the Mideast's political vista is bleak and depressing."

September 11, 2004
9/11 began a long time ago and for very real reasons
Those who were reading MER six years ago were giving a prescient foretaste of what has since come, and why. This MER article was originally published on 25 August 1998. Read it now keeping in mind that what has been happening since was being caused and was foreseeable then; just as what is being done now is creating the still bleaker future now ahead if today's course in Washington is not significantly altered...and soon.

April, 2003
IT'S REALLY A JOINT ISRAELI-AMERICAN WAR ON THE ARABS AND ON MUSLIMS...AND ONE BROUGHT ON BY THE ISRAELI/JEWISH LOBBY AND MINIONS IN WASHINGTON
Washington is intoxicated by the vision of imposing a Pax Americana on the Arab world on the model of the imperial 'order' which Britain imposed on the entire region in an earlier age... This is not a purely American project. Rather it must be seen as the culmination of America's strategic partnership with Israel... Much of the ideological justification and political pressure for war against Iraq has come from right-wing American Zionists, many of them Jews, closely allied to Israel's Prime Minister Ariel Sharon and occupying influential positions both inside and outside the Bush dministration. It is neither exaggeration, nor anti-Semitism, as they would have it, to say that this is a Bush-Sharon war against Iraq.

June 25, 2004
The Historical Moment - MER Flashback Four Years
MER FLASHBACK to 25 June 2001: Months before what is now known as "9/11" MER published these articles indicating that a major strike by Osama

December 1, 2004
NewsFlash - Barghouti IN! After All
Now with Barghouti's entrance into the Palestinian election race and with Hamas in part threatening to 'boycot' if their own interests are not met -- and with Iraq exploding in greater hatred and violence against the Americans -- the entire U.S.-Israeli strategy for January 'elections' in both occupied Palestine and Iraq is very much in doubt.



Archives


Index


Auto Audio


MERTV
This Week's TV program
Mark Bruzonsky live on CTV for the Arafat-Rabin-Clinton White House Ceremony
Mark Bruzonsky, MER Publisher was the live on-air commentator for CTV during the historic Arafat-Rabin-Clinton ceremony at the White House in Sept. 1993
Get RealPlayer FREE


Multimedia
This Week's Interview
Palestinian Author Ghada Karmi on Two or One State Solution
THE GUARDIAN - One State Solution? Ghada Karmi writes how the Two-State Solution Has Failed and there is Now Just the One-State Solution left to fight for.
Feature Program
MSNBC Interview with Mark Bruzonsky, December 1998
MSNBC Interview with Mark Bruzonsky, December 1998
Documentaries
Oslo Signing (CTV, 13 Sept 1993)
The Rabin-Arafat Oslo signing commentary at the White House with live commentary from Mark Bruzonsky in the CTV Washington Studio. (1:17:54)


Political Cartoons
[an error occurred while processing this directive]


Pictures
click to enlarge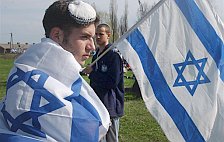 [an error occurred while processing this directive]


MER World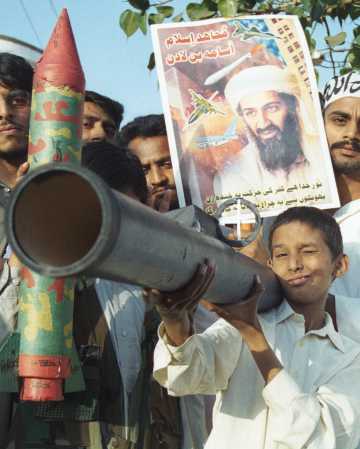 Protests in Pakistan


Reader's Comments
I'm afarid that your articles and reports are the only valid source of information existing today about the political affairs of the Middle East. Never cease to exist. Thank you. -- Nicholas Lanoie Brown University


Quotes from History
'It is humiliating and demeaning if we feel we have to go and get our homework marked by Dick Cheney and Condi Rice. We've got to stop thinking that the only policy we can have is one that doesn't get vetoed by the United States.' -- Senior EU official, Feb 9 2002


Contact MER
Phone: (202) 362-5266
Fax (815) 366-0800
Special Press Number
24-Hours: (202) 686-2371
PRESS@MiddleEast.Org
MER Representatives are quickly available for Radio or Television interviews.
Support MER



Make a 1-time
Donation



Checks made to MER
can be sent to:
MER
P.O. Box 4918
Washington, DC 20008